Production Services
Small scale natural dye sampling and production is available for fashion and interior brands. Each project will be calculated individually based on initial sampling for colour matching prior to production. Only natural fibres like silk, wool, bamboo, cotton and linen, can be dyed with plant dyes.
Once we know the exact colours and dyes being used, the costs can be calculated accordingly. A day rate will be charged, plus material costs and there will be a minimum lead time of 2 weeks for both sampling and production.
Please email [email protected] for more information on pricing.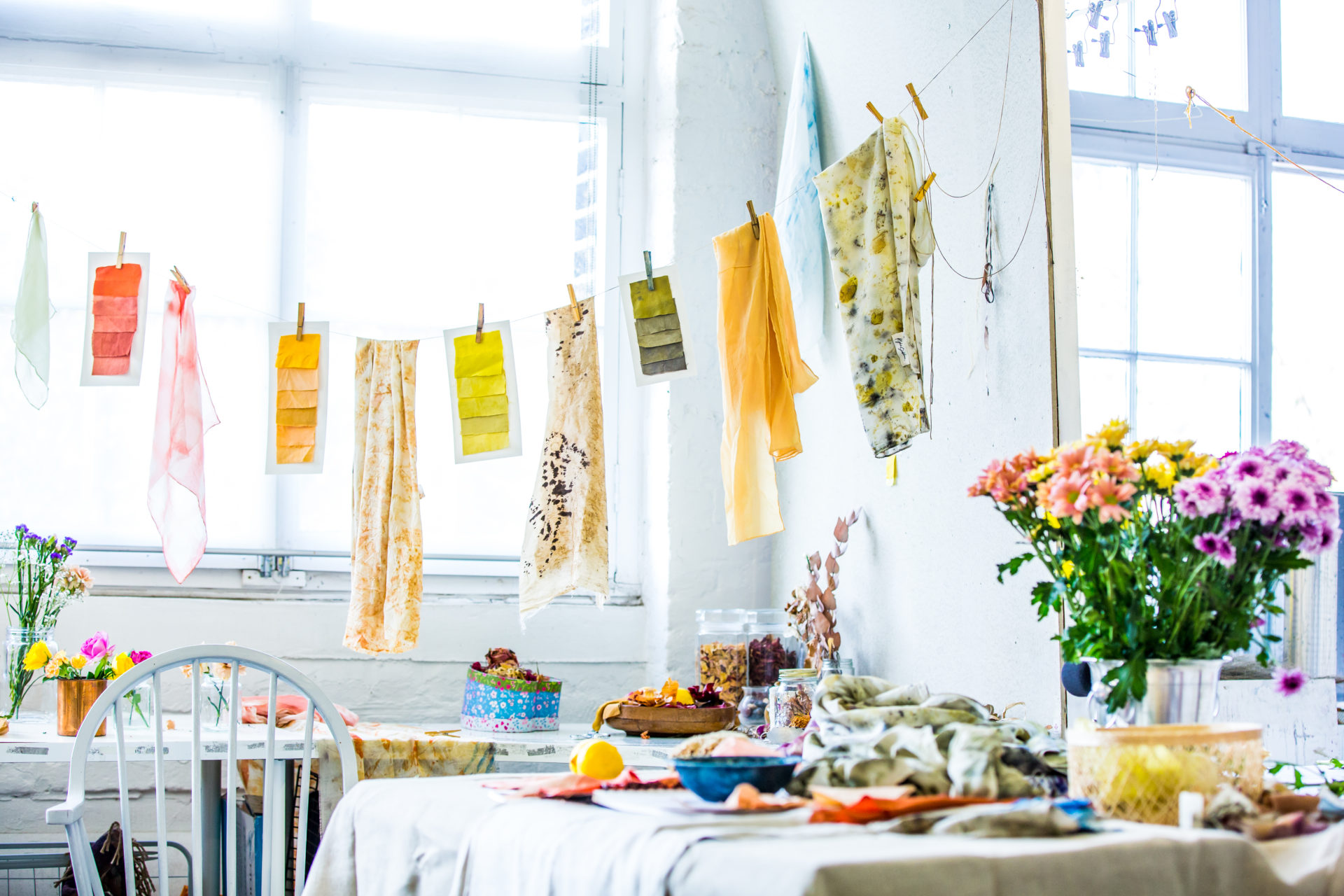 For more information on some of the dyeing processes that can be used for commission projects, click here.