Capture special memories, with natural pigments derived from your wedding flowers…
"After my wedding, my Mum kept some of my wedding flowers knowing that I would want to create something special and sentimental with them. I had no idea about just how special and sentimental her plan was! For my birthday, she surprised me with a beautiful, silk kimono that had been infused with the petals from my bouquet. I didn't even know that this was something that could be done!
The kimono is just perfect! It's classic and created with such delicate colours. I am so grateful to have such a unique memento from our special day and I smile every time I see it! I'm sure that I will wear it on my own daughter's wedding day, or maybe it'll be her something borrowed!
Thank you so much! X" – Annabel (Bride, August 2019)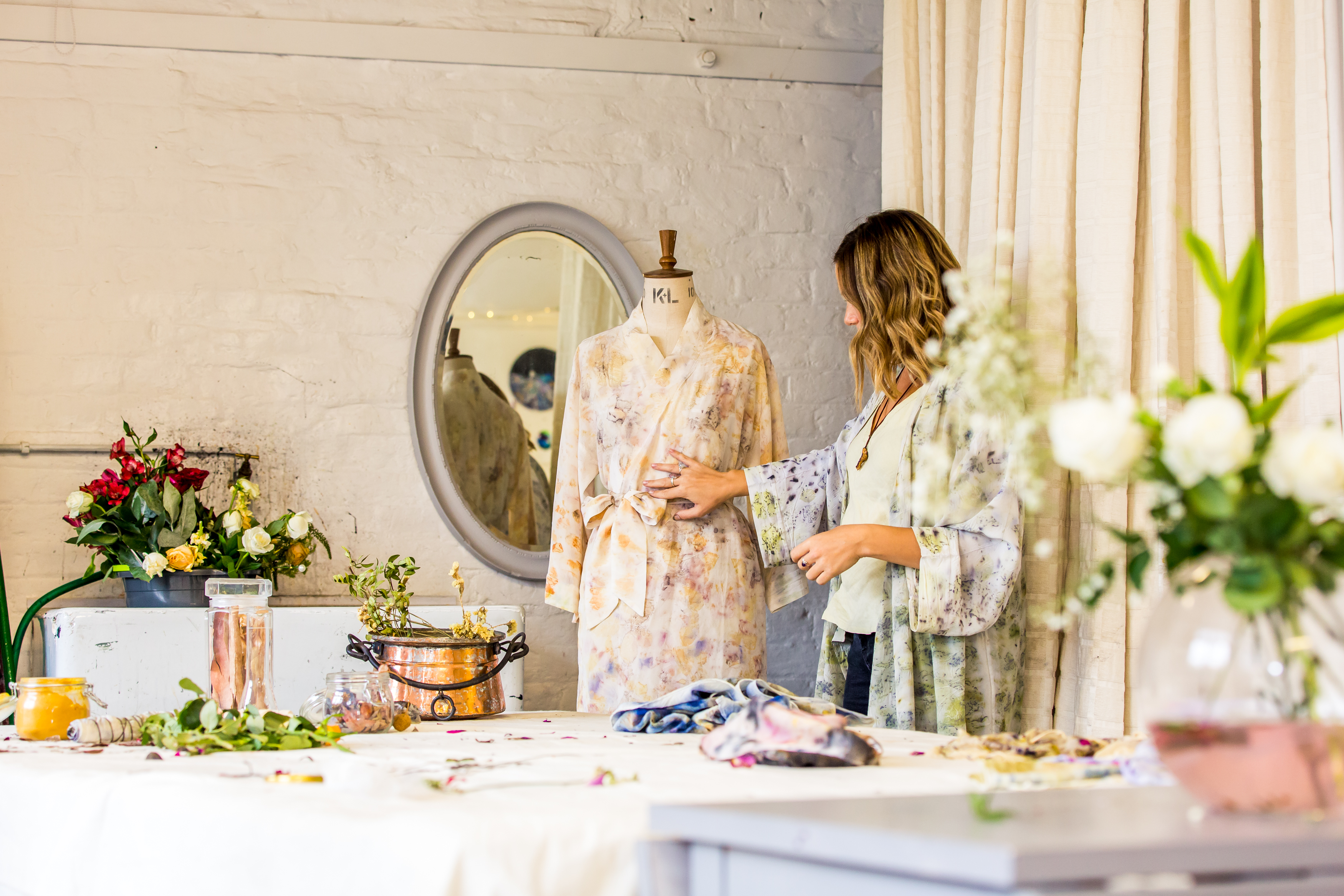 Kylie can capture your special day by using the bundle-dye technique with your wedding flower arrangements, turning them into a unique silk memento. Each of these naturally hand-dyed silk items would be unique gifts for a bride to be, mother of the bride, bridesmaids and as a keepsake for yourself.
You can send us your wedding flowers after your special day and we will use petals with leaves to create intriguing patterns.
Please email [email protected] to place an order and for the price list.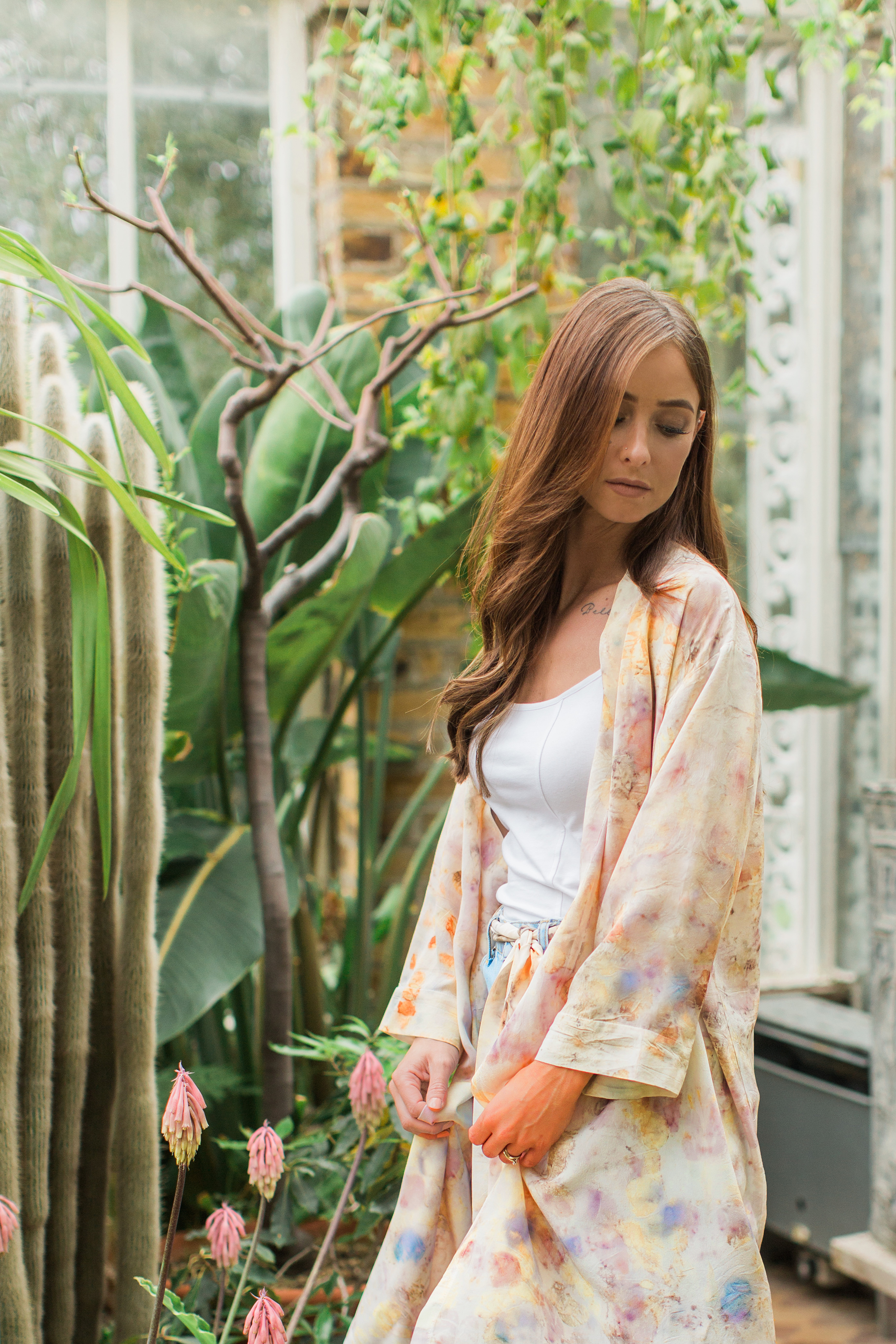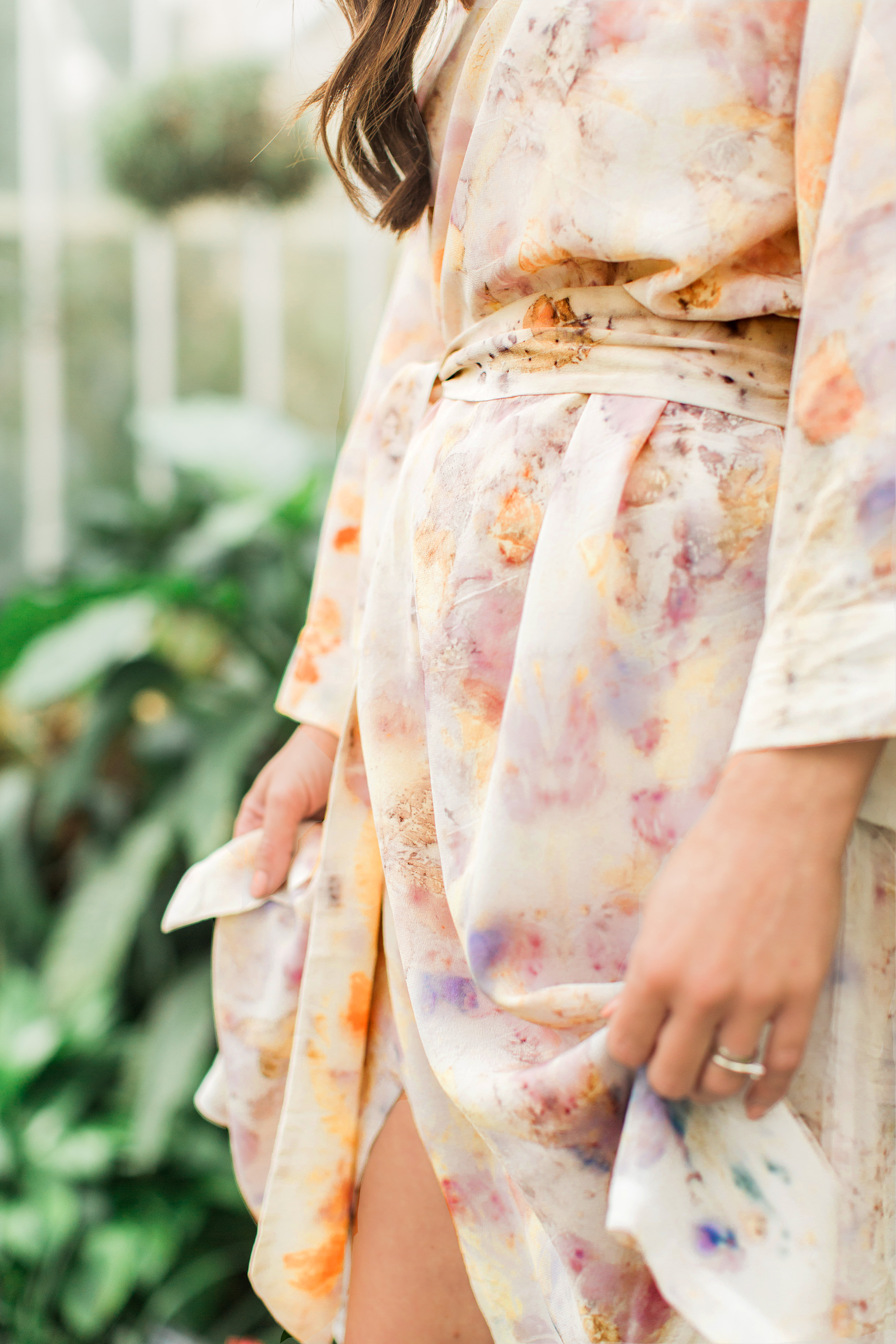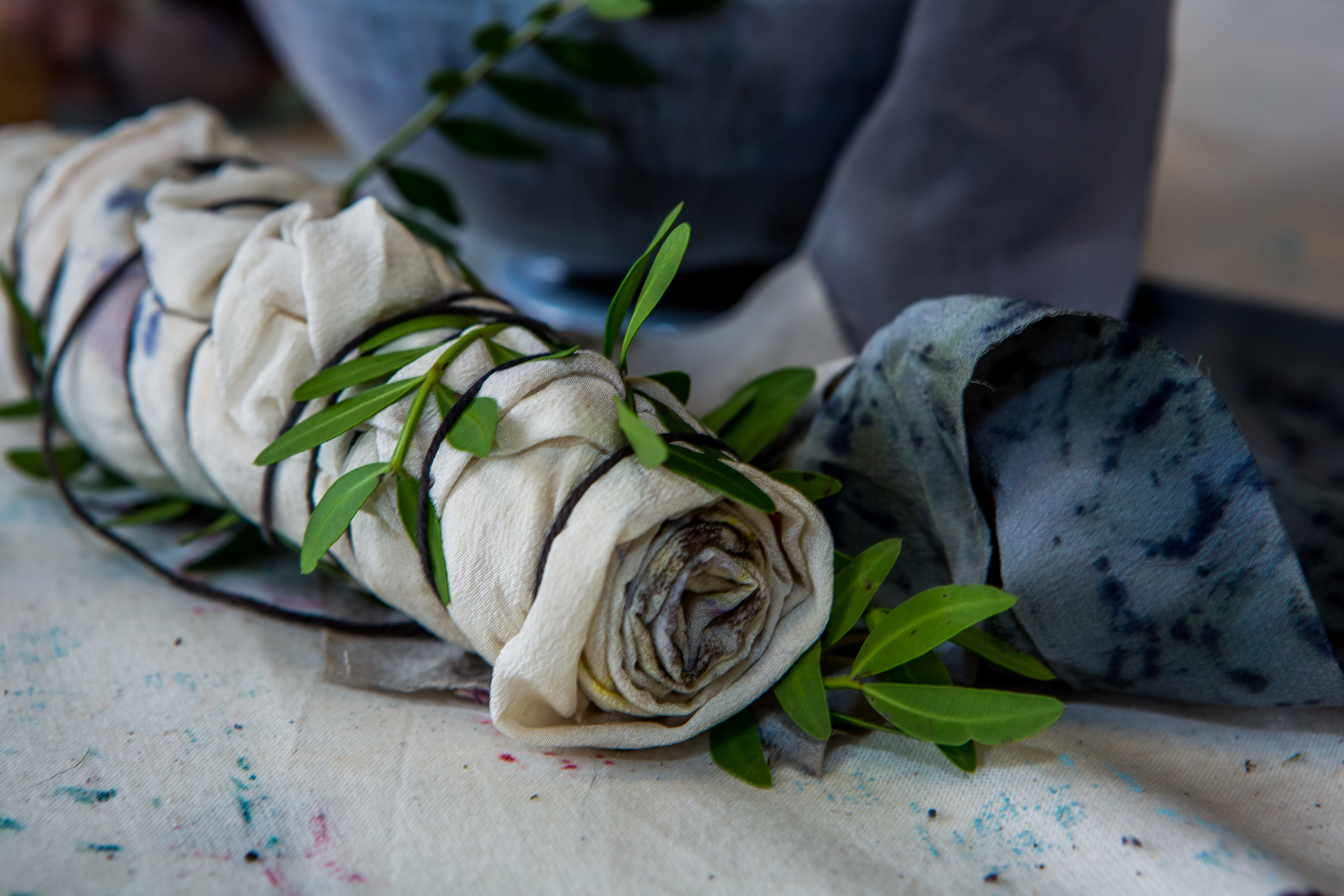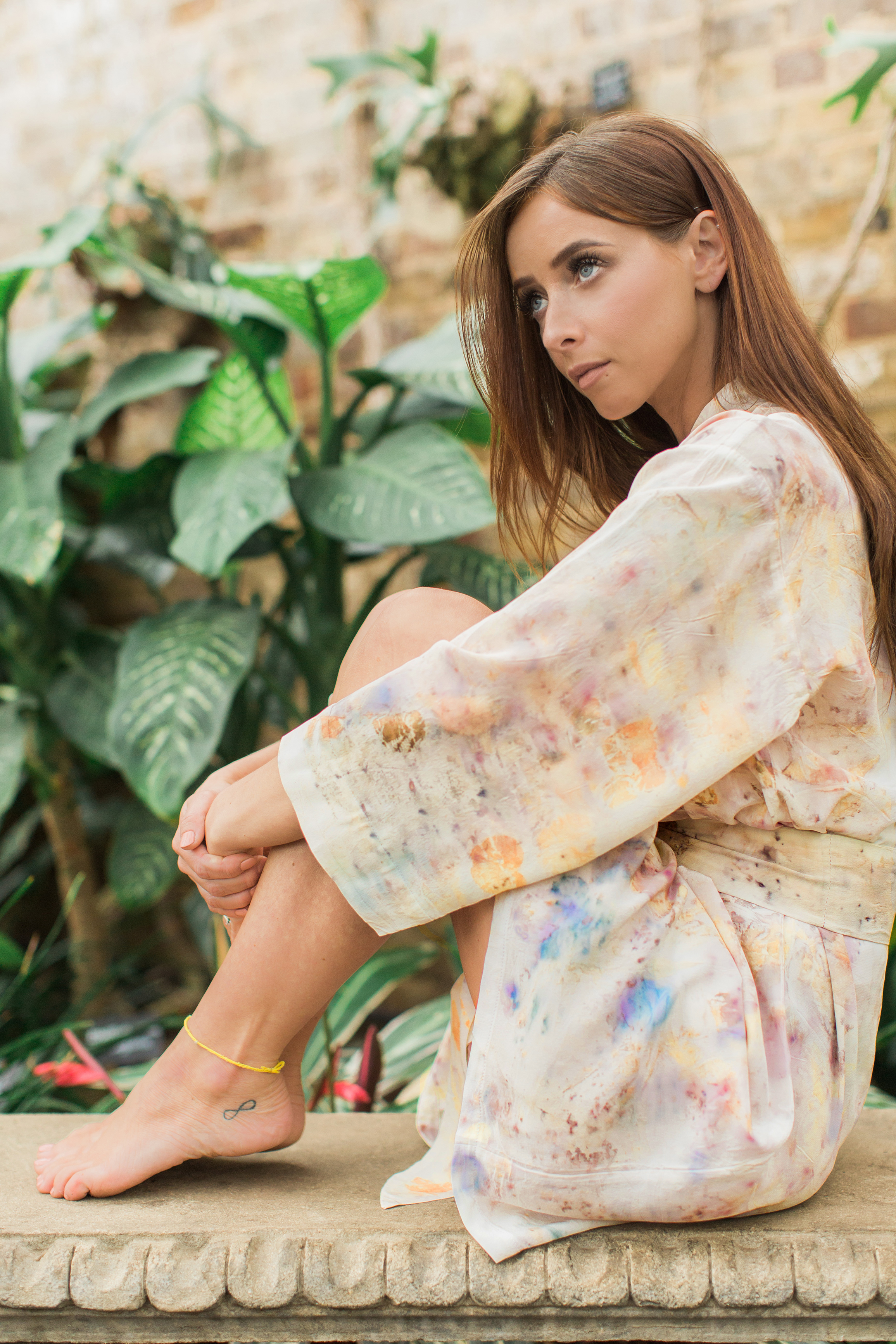 Photography by Cristina Schek at Textiles Hub London, Sophie Stimpson at Myddelton House & gardens, featured image by Rebecca Carpenter